Raidboxes - Hafenstraße 32, 48143 Münster
We return not for more of the same, wonderful though that was, but to celebrate a new era. The future beckons with extraordinary possibilities we couldn't have dreamt of. In medicine, in AI, in clean energy, in the ways we work, the ways we learn, and in the fundamental economic and social systems that underpin everything else. Come and be part of something extraordinary.
Win a ticket for this event!
Vaitea Cowan
Green hydrogen entrepreneur
Vaitea Cowan wants to create a world where green hydrogen is readily available — and fossil fuels are a thing of the past.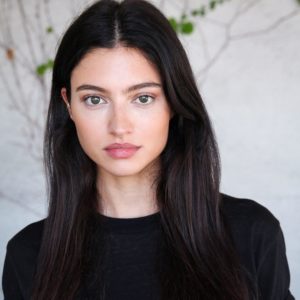 Isabelle Boemeke
Nuclear energy influencer
Isabelle Boemeke uses social media to educate the public on the benefits of nuclear energy and its potential role in solving climate change.
To be announced
WHAT IS A TEDx LIVE EVENT
TEDxLive is an extension of the TEDx program launched by TED in 2010. It's a TEDx event where communities gather to watch and discuss the live webcast of official, annual TED conferences. TEDxLive events enable TED enthusiasts all over the world to experience live sessions of the TED Conference.
Join us for a live webcast in the Raidboxes Office in Münster!
TED is a nonprofit organization devoted to Ideas Worth Spreading. It started as a four-day conference in California 30 years ago, Many of these talks are then made available, free, at TED.com.
In the spirit of ideas worth spreading,TEDx is a program of local, self-organized events that bring people together to share a TED-like experience. At a TEDx event,TED Talks video and live speakers Combine to spark deep discussion and connection.
TEDxMünster premiered in May 2013. For the first time a team of voluntary organizers had brought the idea of TEDx to Münster. The TEDx community in Münster and the region has grown rapidly, with new team members, volunteers, partners and ideas.
Never miss the latest news.
Follow us on social media.
Sign up for our Newsletter